This Configurator allows you to make selections on the type of awning, size, colour etc and then send us your selection and we can then reply to you with a costing.
How to use the Configurator
Click here for instructions
After the product has been configured, the configuration can be completed by clicking on the "Complete configuration" button in the top right-hand corner: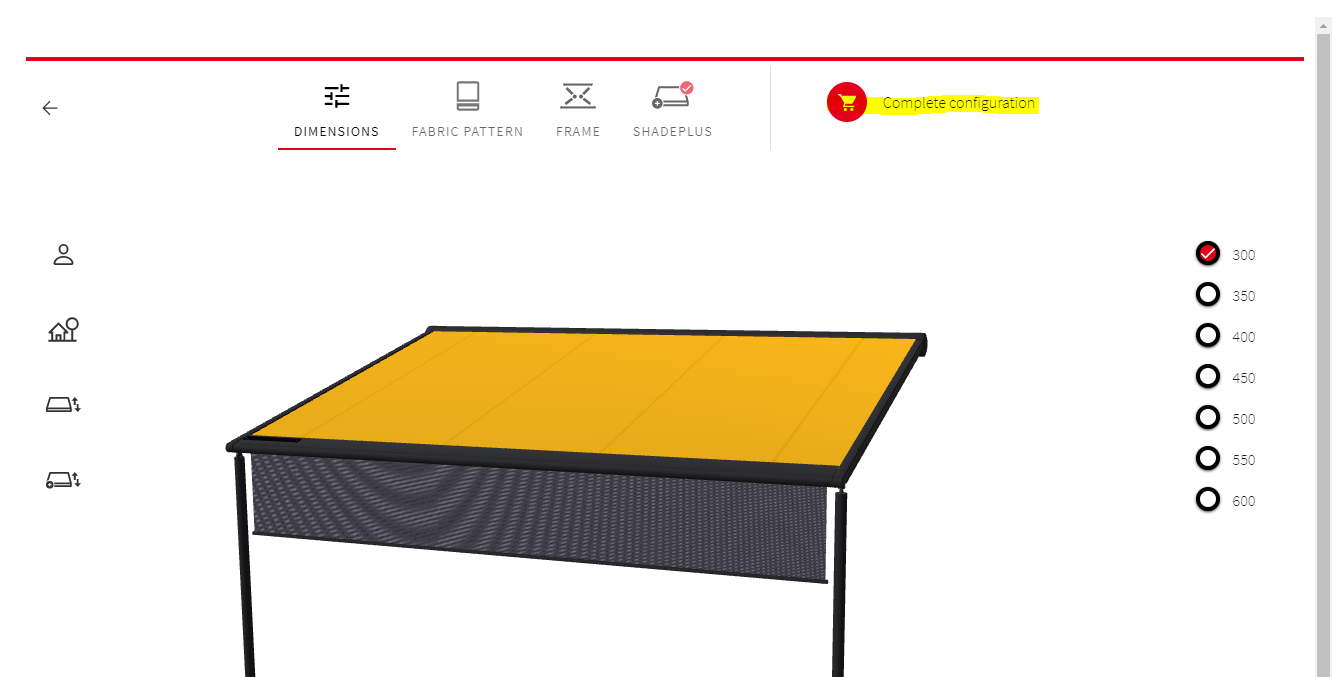 A screen with three buttons opens: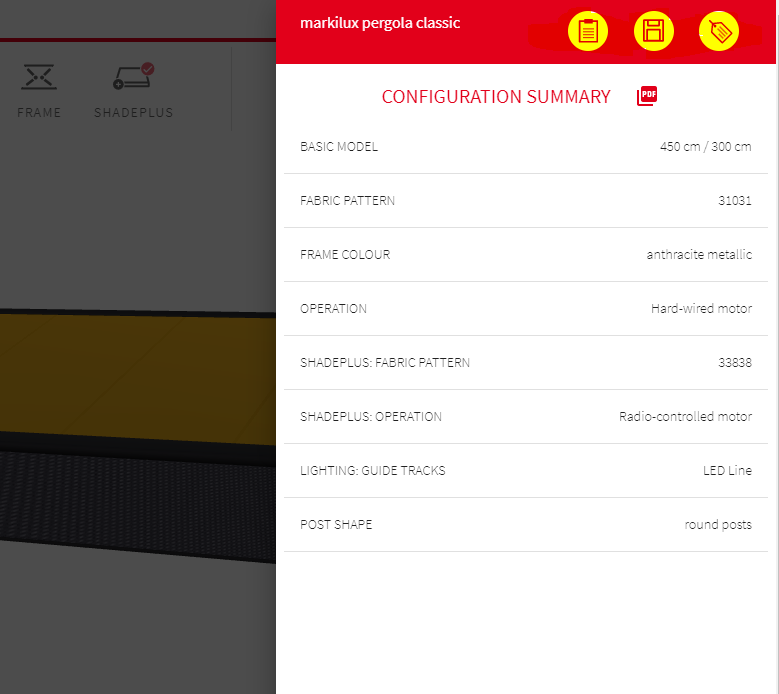 The first button gives a summary of the configuration data. These can also be downloaded as a PDF by clicking on the PDF icon.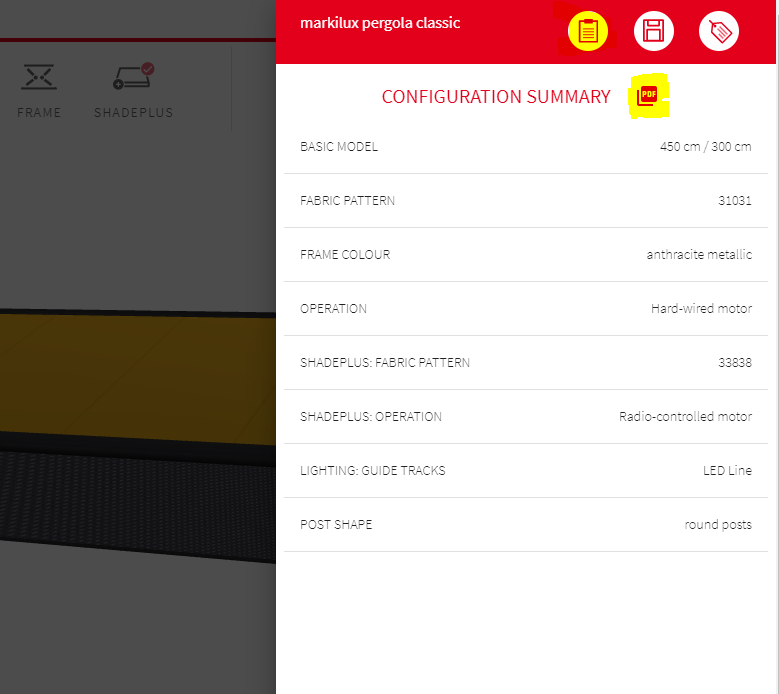 The second button shows the configuration ID and allows you to leave your e-mail address. The configuration ID makes it possible to return to the configuration at a later time.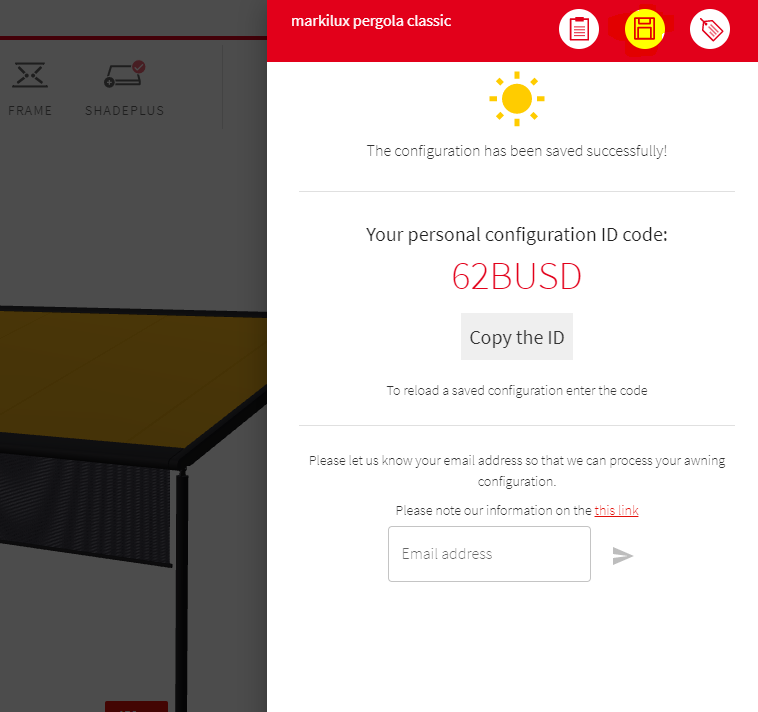 Last but not least, the third point is the price request. The specialist partner receives this and can contact the end customer.