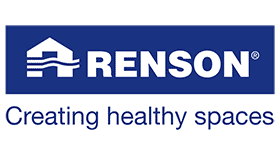 Shading and covers for patios, balconies and all outdoor areas, luxury protection from the elements.
Renson is the European trendsetter in the field of natural ventilation, outdoor solar shading and outdoor products. Renson provides shading for patios, balconies and all outdoor areas. We manufacture our high-grade products ourselves in our ultramodern production facilities. We test our products in the most extreme conditions until we arrive at a flawless end result, which enables us to provide our customers with guaranteed optimal quality. Our team here at Awning of Ireland ensure flawless customer service, installation and post-installation support. We apply professionalism from start to finish.
Download Brochure
Minimalist design
Our products are highly innovative in terms of both appearance and product design. Seamless integration of optional elements, concealed fixings, durable materials and smart solutions create a perfectly finished product that will fit in with any type of home.
Endless personalisation options
Our modular product design and choice of countless integrated options mean we can offer you a perfectly customised package. Personalised screens, large choice of colours, sliding panels in various designs, glass walls, heating, music, etc., these are just a few of the different options that will bring about a unique personal configuration.
The ultimate in ease of use and maintenance
Our products are required to maintain their qualities for many years – day in, day out – in all weathers and operate smoothly. That is why they are made of the highest-quality and most durable materials, which you will enjoy for many years with minimal maintenance.